Unique Wooden Pieces:
Hand-crafted with pride: made to be loved, used and to last for generations.
Who Are We?
We are a husband and wife team located near Benton, in the wilds of central Pennsylvania.
Our focus is on the unique and unusual – highly-figured wood, exotic veneers, inlays and colorful epoxy resin.
We work out of our barn, using mainly local hardwoods.
We participate in juried Craft Fairs, and also sell online through our Etsy Store, so please visit to browse our current offerings.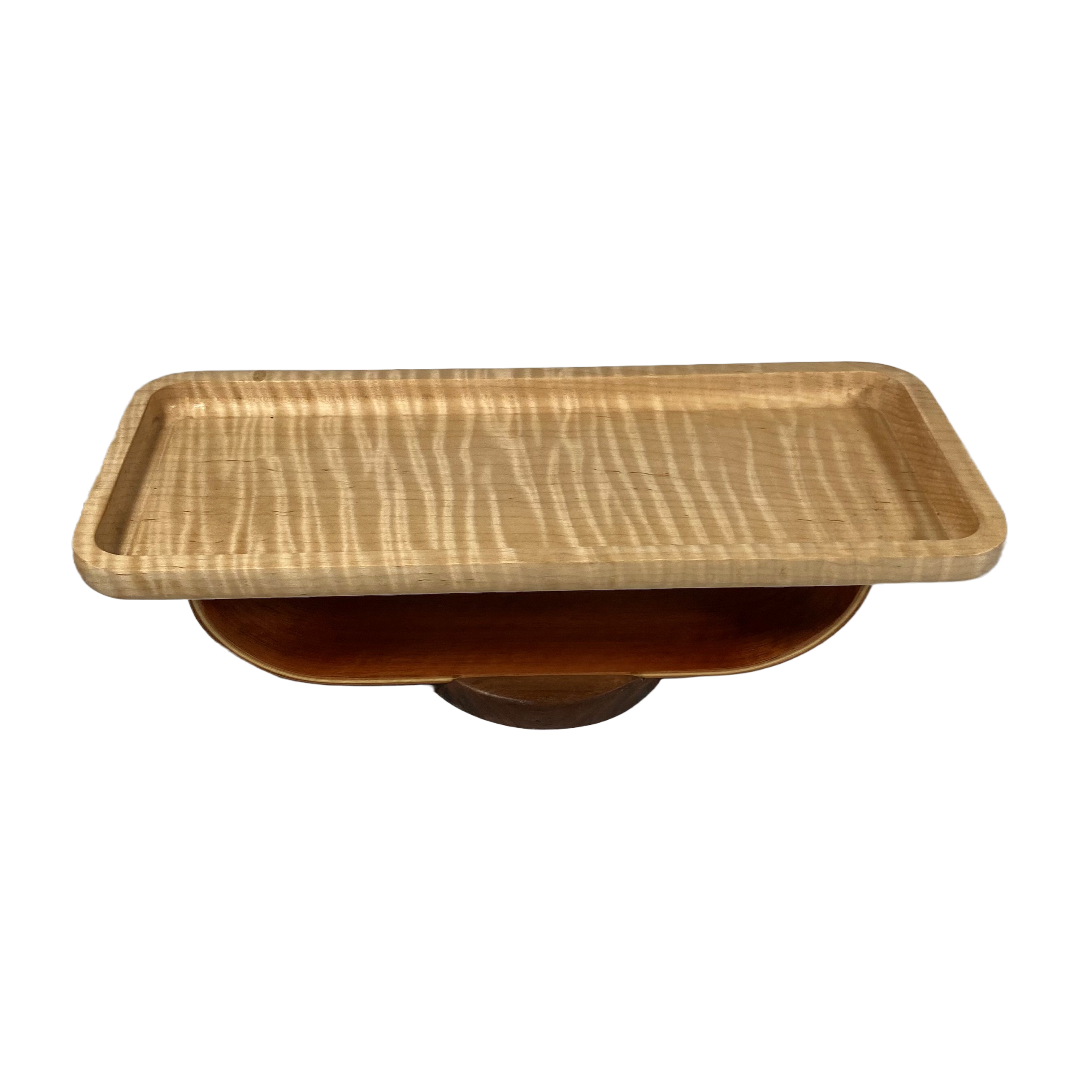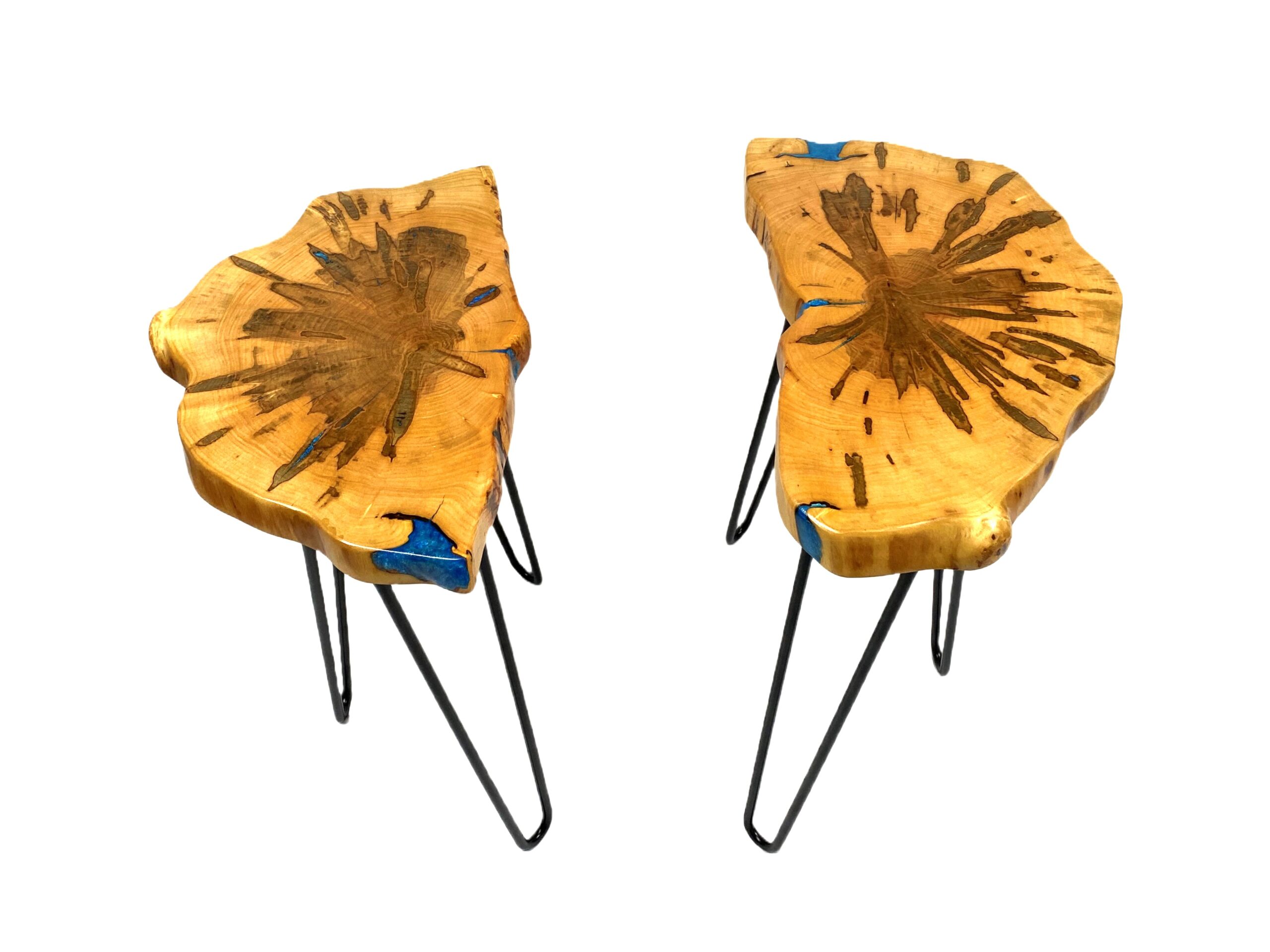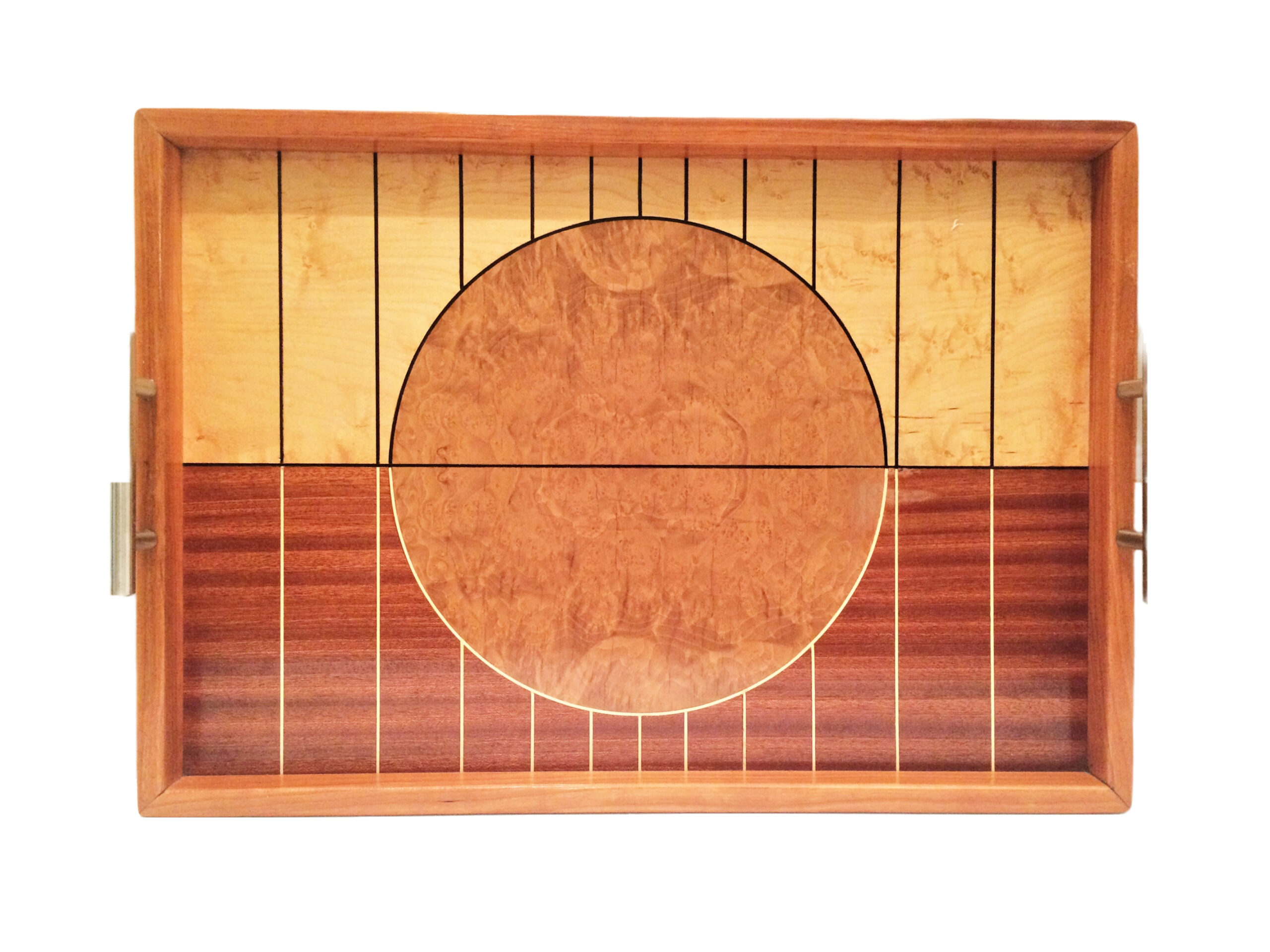 Locally Sourced
Most of our lumber travels less than 20 miles from the sawmill to our shop.
We are fortunate that we live in the heart of central PA, an area rich in cherry, maple and walnut which represent our primary woods.
Sustainable
We believe in caring for precious natural resources, and donate to One Tree Planted so they can plant 10 trees each month on our behalf; 5 in Appalachia and 5 in Africa.
Fine Craftsmanship
We are self-taught, and have an organic style that is driven by the figure of the wood. We combine traditional woodworking craftsmanship with innovative modern technologies.
It almost feels like alchemy – as we run each board of rough-sawn lumber through the planer the marks of the sawmill disappear and the natural beauty of the wood is revealed. Our challenge is to  know when we've hit peak beauty, and how to shape each piece to make the most of Mother Nature's masterpiece.
Our pieces are made to be loved, used and shared with friends and family to make special moments more memorable.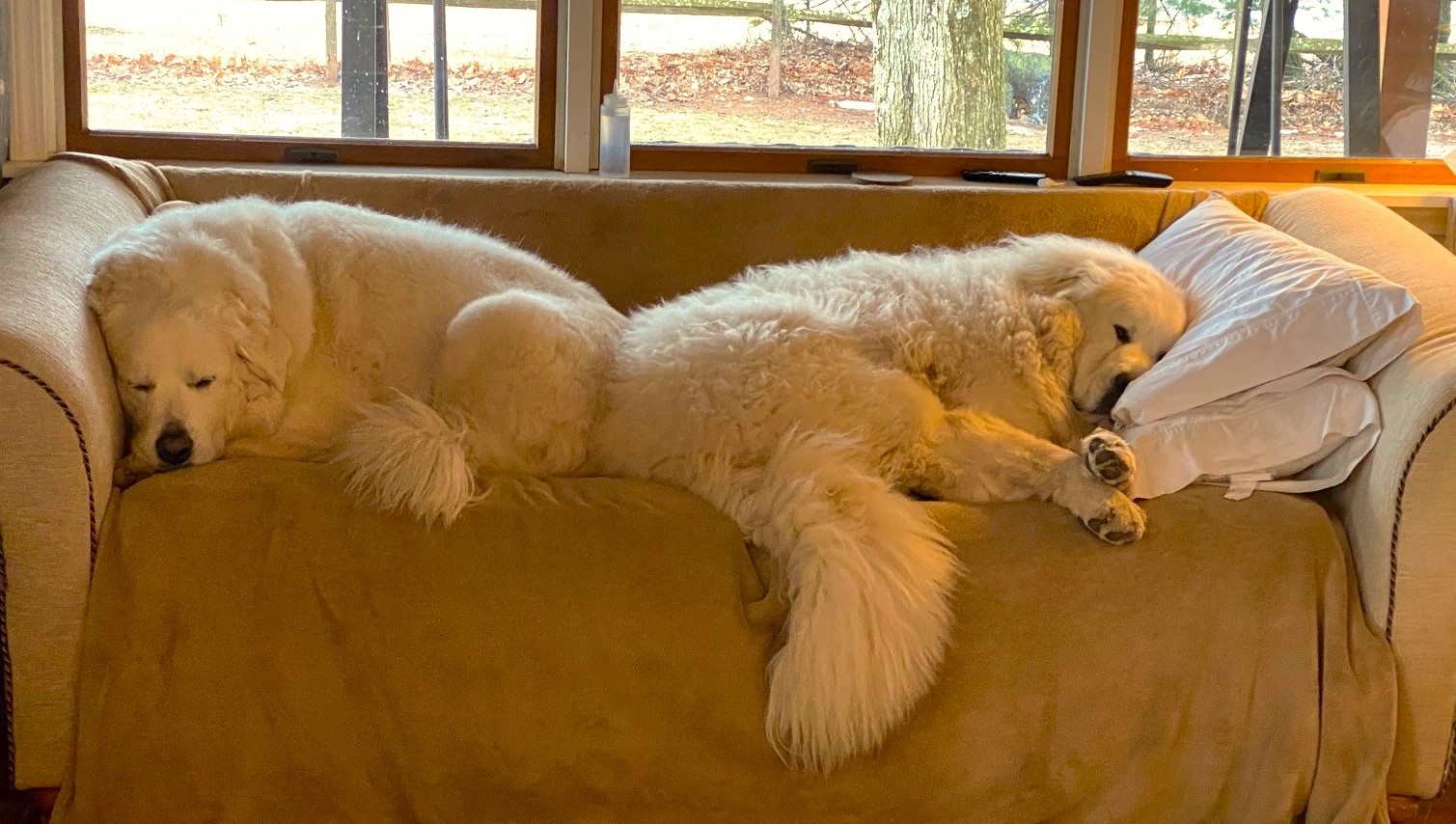 Why White Dog Woodworking?
We love our Great Pyrenees dogs, and they are the inspiration for our business name. Both were adopted from the national rescue (NGPR).
Winston, the big guy is on the right, and his slightly smaller buddy Bailey is on the left. Both are currently around 5 years old, and each weighs 150 lbs. – a lot to love!
When you meet us at a craft fair please don't be surprised if there are a couple of strands of white fur somewhere!